Ingredients:
0.5kg fusilli pasta
300g DODONI feta
300g sun-dried tomatoes in olive oil
Salt
8-10 Kalamata olives
2 tbs capers
1 clove of garlic
50 gr. pine nuts
Pepper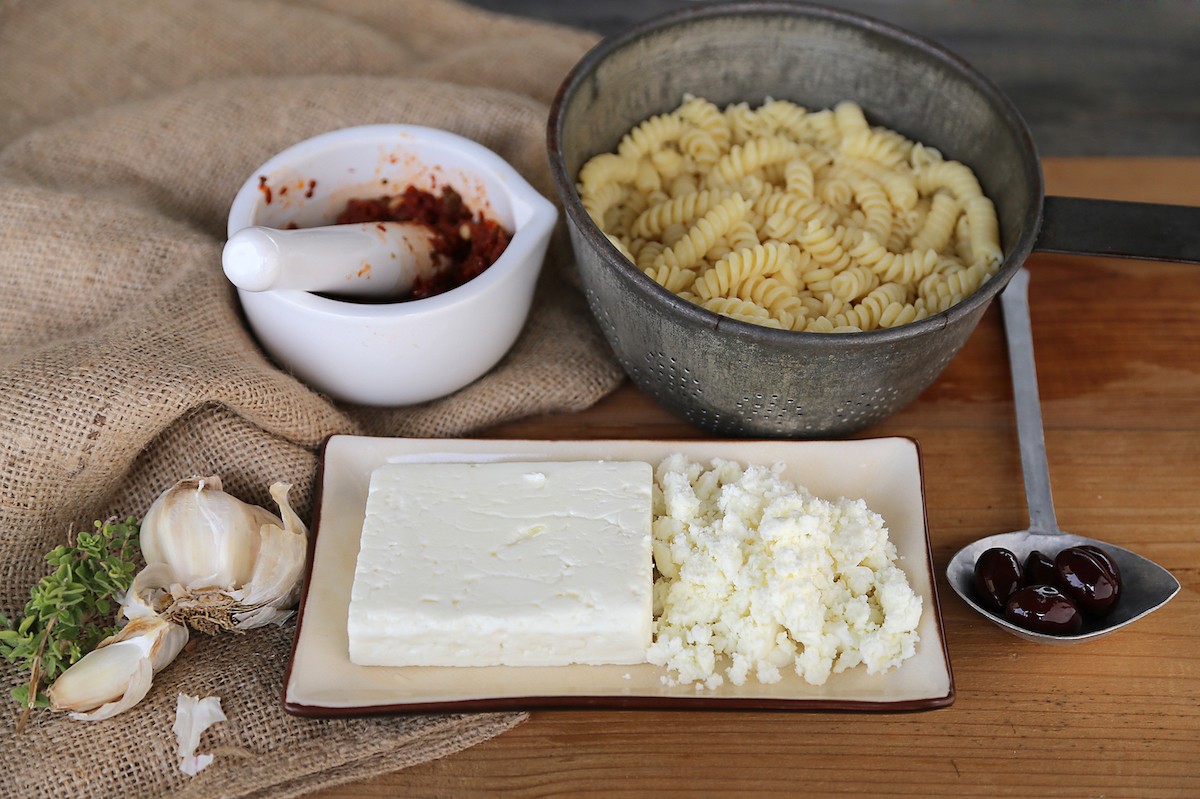 Preparation
Boil water in a large pot.
Pit and chop olive oils. Drain the capers with water to remove the extra salt.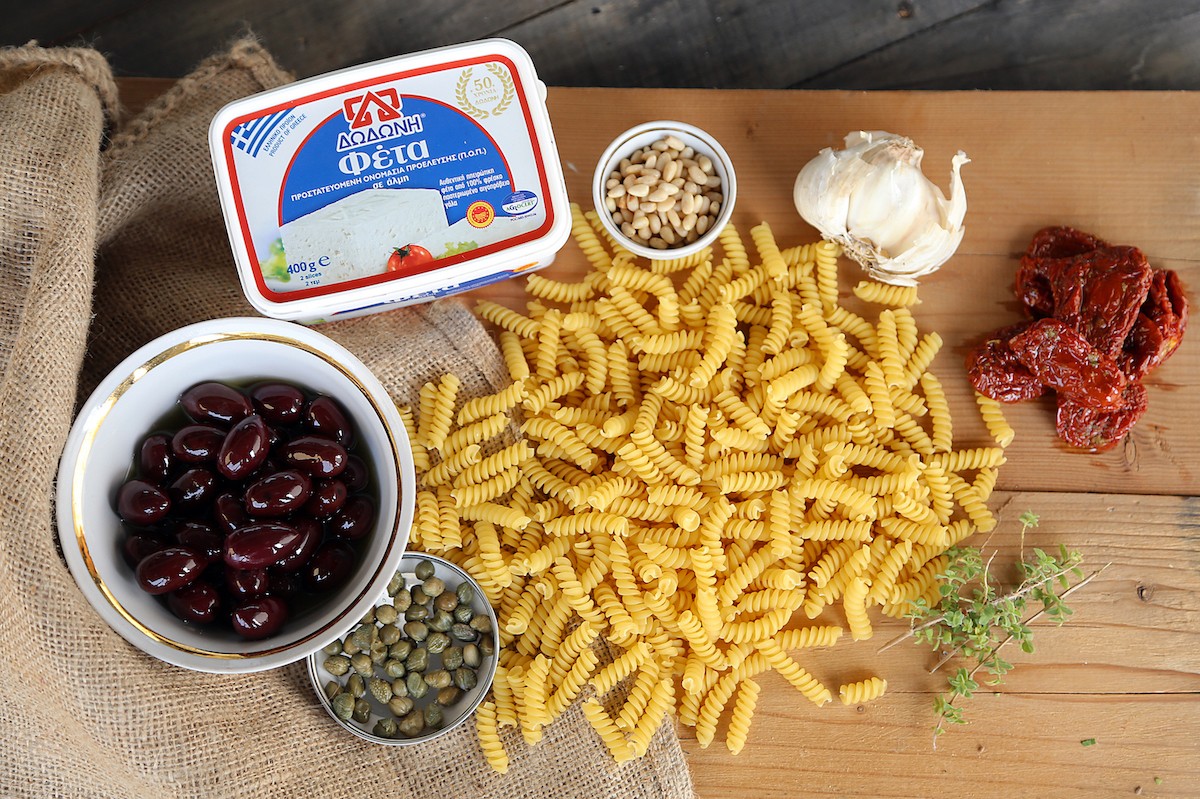 Method
Cook the pasta according to the package directions and drain. Drizzle with olive oil and transfer in a large bowl. Meanwhile, place the sun-dried tomatoes, 2 tablespoons from their oil, the capers, the garlic, salt, the pine nuts and pepper in a food processor or a mortar. Using a pestle, crush against bottom and sides of mortar until coarse paste forms.
Transfer pesto in the bowl and stir in feta cheese and olives.
Serve.
by Madame Ginger