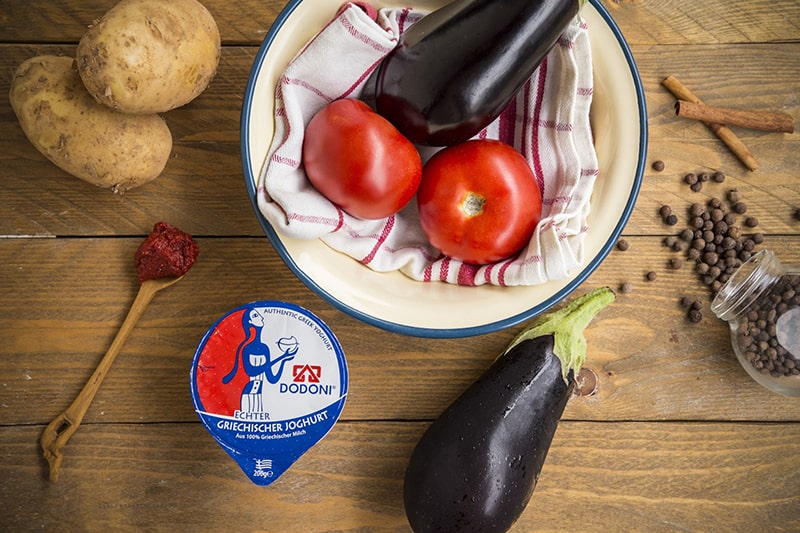 Ingredients for the meat sauce:
●2 tbsp olive oil
●500g ground beef
●1 onion, chopped
●1 garlic clove
●1 tbsp tomato paste
●250 crushed tomatoes
●salt
●pepper
●1tsp sugar
●1 cinnamon stick
●3 allspice seeds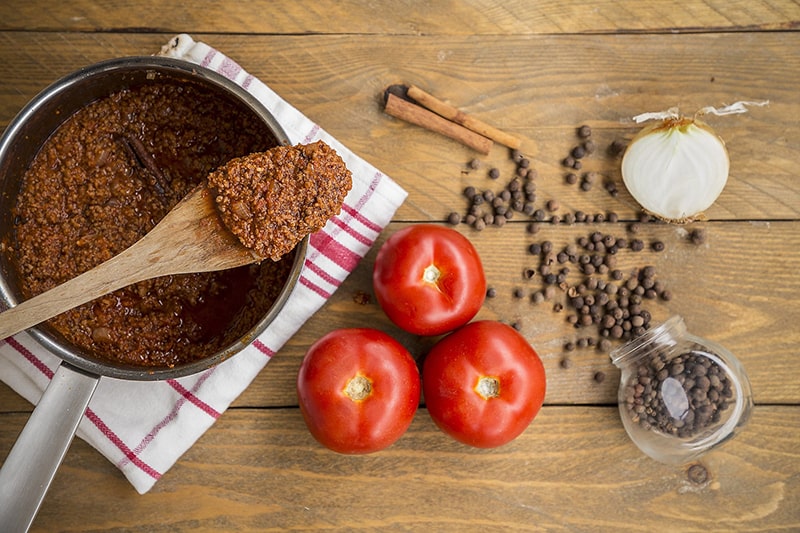 Ingredients for the moussaka:
●1-2 aubergines (depending on their size)
●3 medium potatoes
●Olive oil
●Salt
●Pepper
●30 g breadcrumbs
●600 g Greek yogurt
●2 eggs
●Nutmeg
●100g DODONI kefalotyri
Preparation:
Wash the potatoes and aubergines. Peel the potatoes and cut the vegetables into thick slices.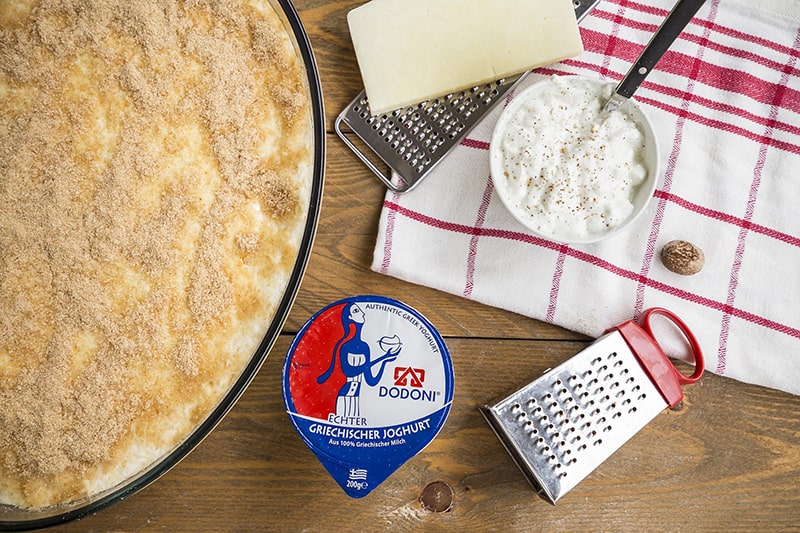 Execution:
1) Arrange the aubergines and potatoes on a baking tray, layered with parchment paper. Brush them with olive oil and season them with salt. Bake them in a preheated oven, at 200οC, for 12-15 minutes until they soften.
2) Heat 2 tablespoons olive oil in a pan. Saute the ground beef until browned, for 5-6 minutes and season with salt and pepper.
3) Add the onion and keep sauteing for another 5-6 minutes. Add the garlic, cinnamon, and allspice and saute for 1-2 minutes. Add the tomato paste in the pan, let it saute while slightly scratching the bottom of the pan.
4) Add the crushed tomatoes, sugar, stir for a bit and lower the heat. Let it simmer for 15-20 minutes, stir here and there and when the most liquid has evaporated, remove from fire and put aside.
5) Grease a baking pan or a casserole dish and optionally, sprinkle some breadcrumbs. Layer the potatoes and top them with a layer of aubergines. Layer the meat sauce over the aubergines.
6) In a bowl mix the yogurt, eggs, salt, freshly ground pepper, and a little ground nutmeg and spread the mixture over the meat layer.
7) Sprinkle with the kefalotyri and breadcrumbs and bake the moussaka in a preheated oven, at 180οC for 40-45 minutes.
8) Let the moussaka cool for at least 20 minutes prior to serving.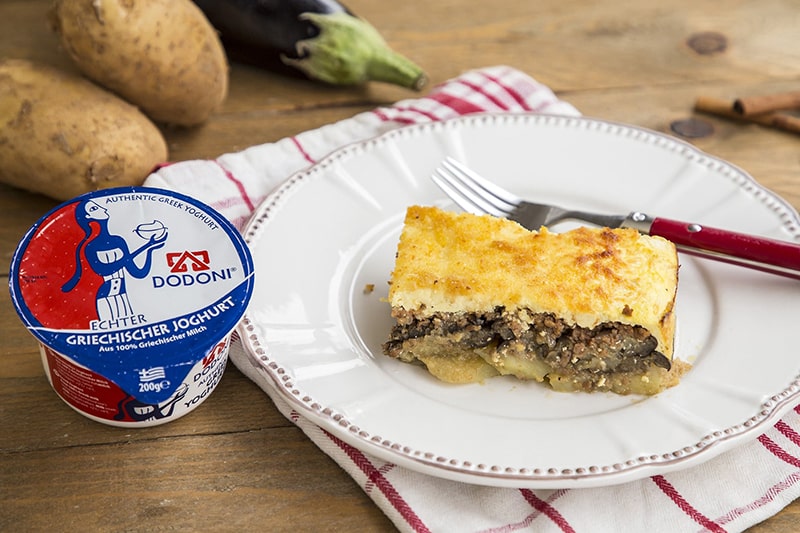 By Madame Ginger